Chamber Filter Press
What is Chamber Filter Press ?
Chamber Filter Press are those where the filtration chambers are created by Chamber or recessed Plates. The filtration chamber of this type of configuration have a fixed filtration volume.
Chamber Plates are filtering elements with a fixed volume. It offers the simplest filtration process & suitable for most of the standard applications. Chamber Filter Presses with Chamber Plate Technology is used for applications where Cake Washing or squeezing is not needed to be applied to reach the desired Filter Press process performance.
Filtration Steps in Chamber Filter Press :
In Chamber filter press the following filtration steps are conducted.
1. Feeding: By means of Centrifugal or Piston-Membrane feed pumps the filter press plate pack is filled until a pressure of 16/25 Bar is reached.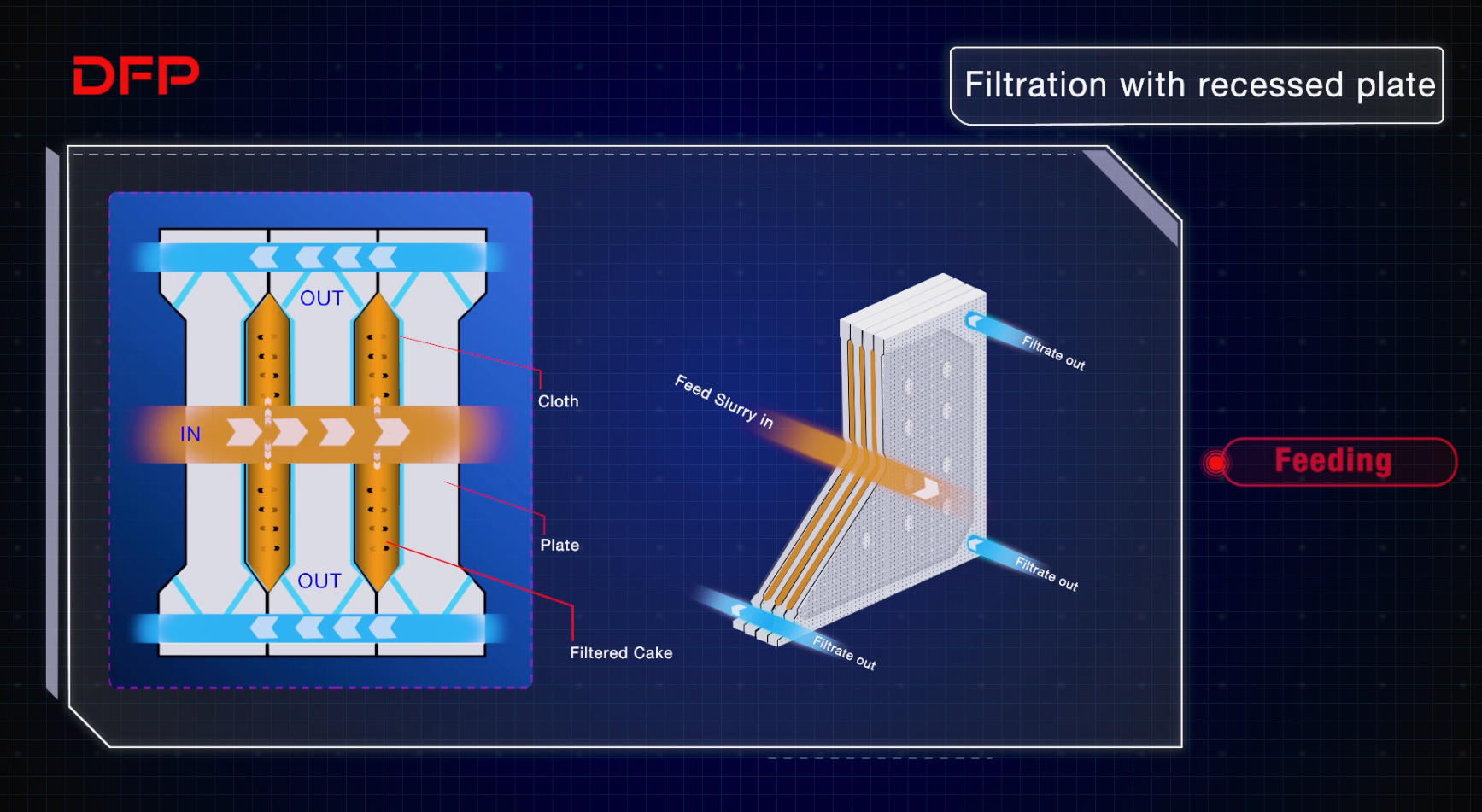 2. Core Wash: Washing or cleaning of the feeding line by water.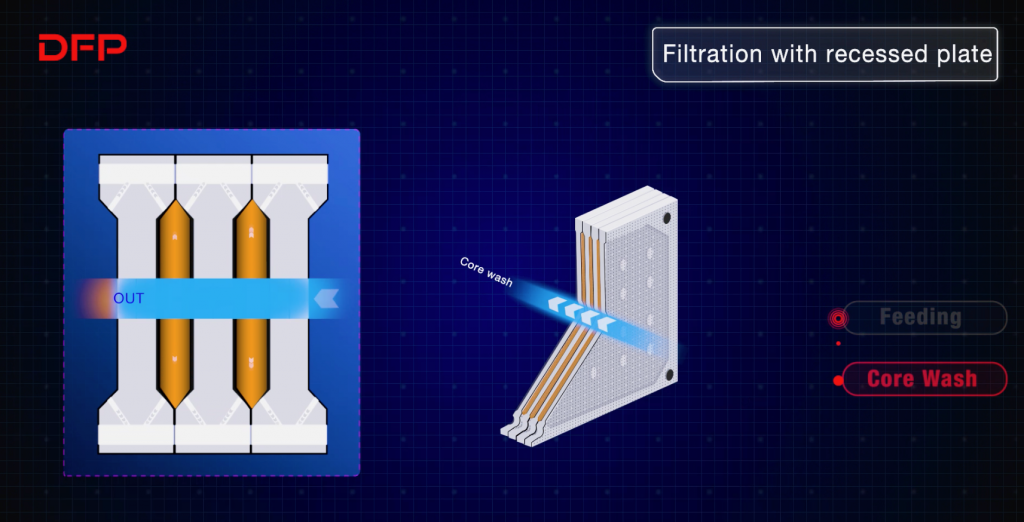 3. Core Blow: Cleaning of the feeding line by compressed Air.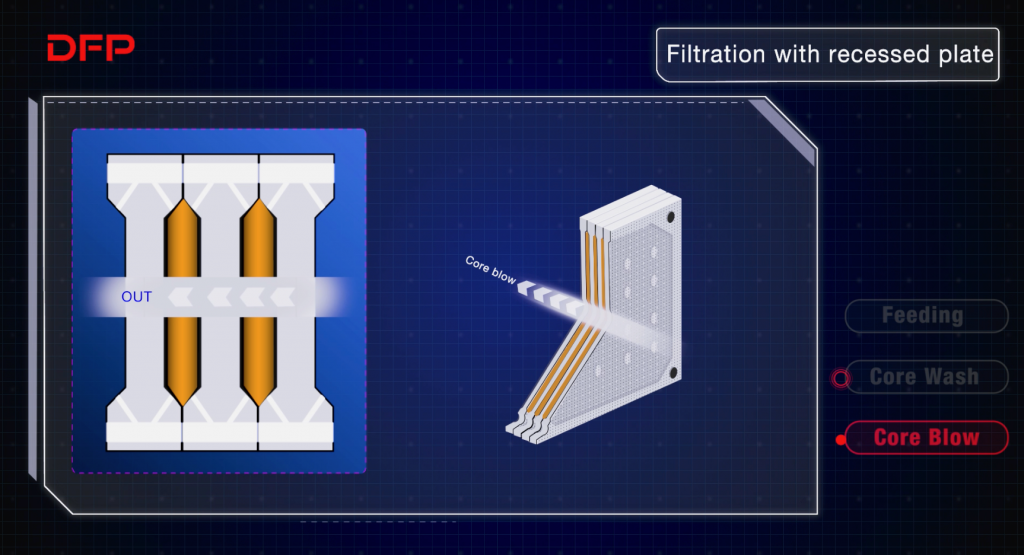 4. Cake Discharge: After the pressure release, the filter press plate pack is opened and the dry filter cake is discharged below or to the filter cake transport conveyor.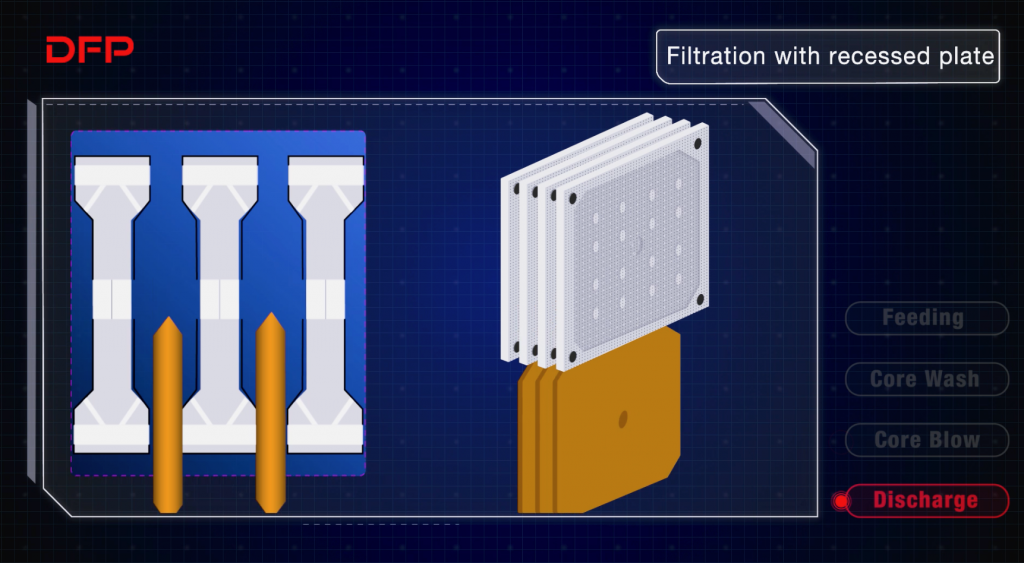 Know more on our Filter Press applications