Membrane Filter Press
What is Membrane Filter Press ?
Membrane Filter Press are those where the filtration chambers are created by Membrane Plates or a mix of Membrane & chamber Plates. The filtration chamber of this type of configuration have a variable filtration volume.
Membrane Plates are special filtering elements with a variable volume. Hence it can be easily adapted to special applications & used to achieve specific and stringent performance requirements.
Filter Presses with Membrane Plate Technology is used for applications such as;
Where the cake washing is needed to be performed with the use of solvents or water
Where cake drying is needed to be performed with the use of compressed air
Or where cake squeezing is needed to performed with the use of air / water
Filtration Steps in Membrane Filter Press :
In Membrane filter press the following filtration steps are conducted.
1. Feeding: By means of Centrifugal or Piston-Membrane feed pumps the filter press plate pack is filled until a pressure of 6/7 Bar is reached.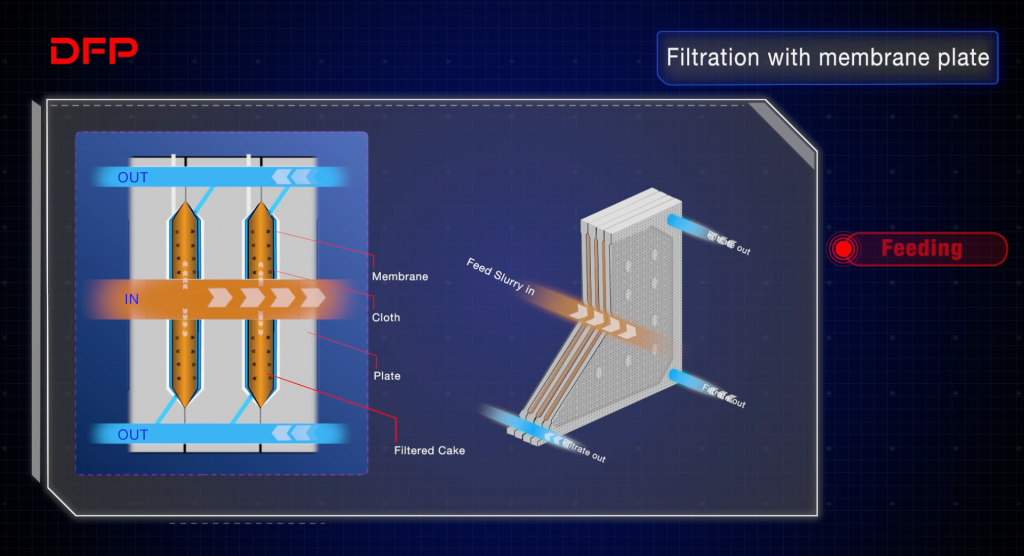 2. Cake Squeezing: The membrane plates which can be inflated with compressed air, in order to obtain high cake dehydration level. The pressure on the cake during this step reaches 15-30 Bar depending on process requirement.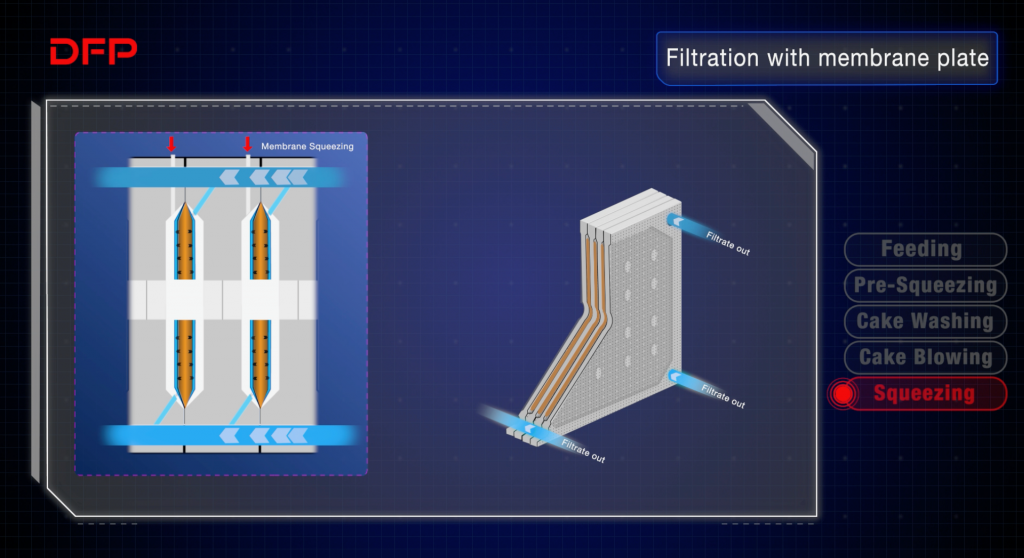 3. Cake Washing: The cake which is been formed inside the chamber is been washed by the use of solvent or water in order to recover desired substances or to remove impurities from the cake.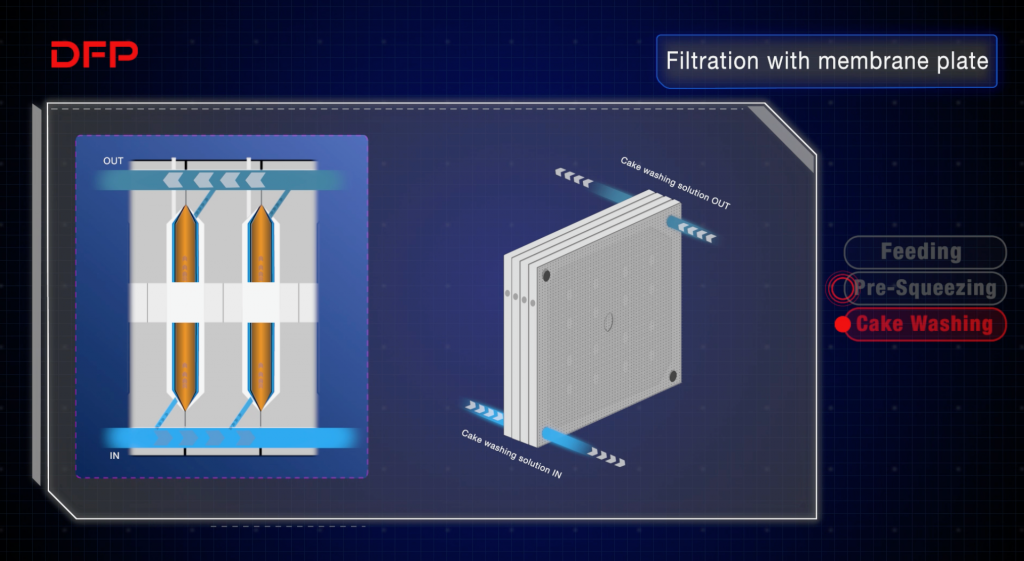 4. Cake Blowing:  Compressed air is passed through the cake increasing the drying performance further and reducing the cake moisture. ​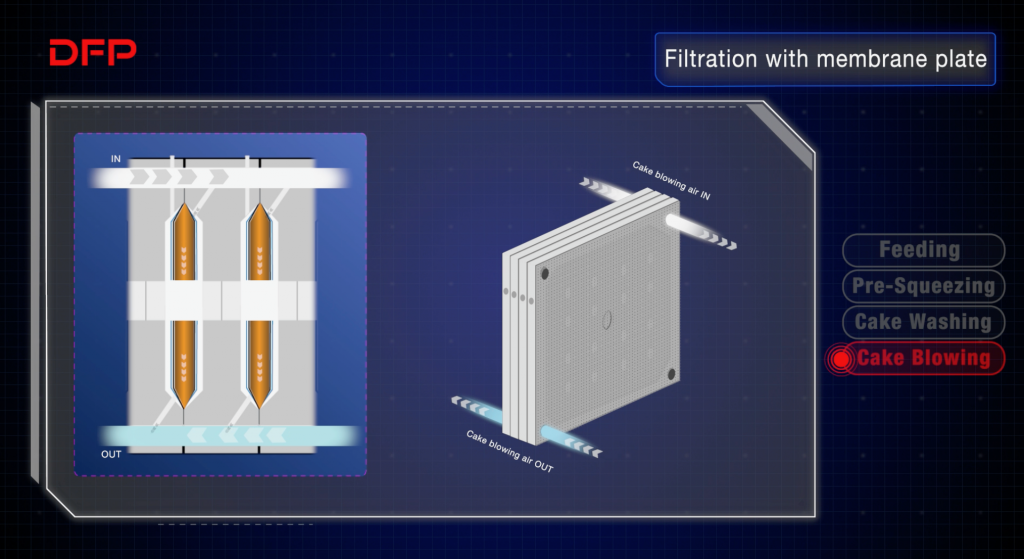 5. Core Wash: Washing or cleaning of the feeding line by water.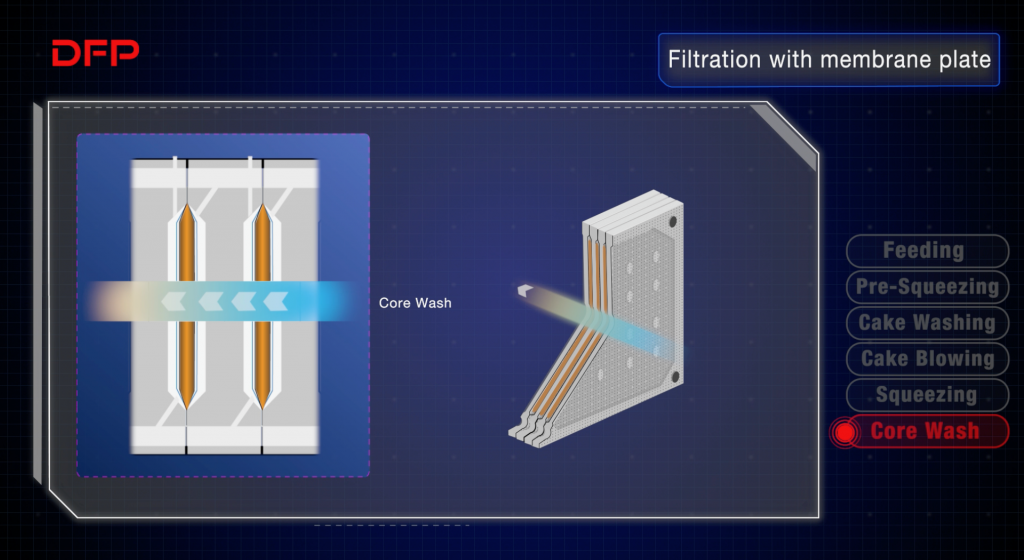 6. Core Blow: Cleaning of the feeding line by compressed Air.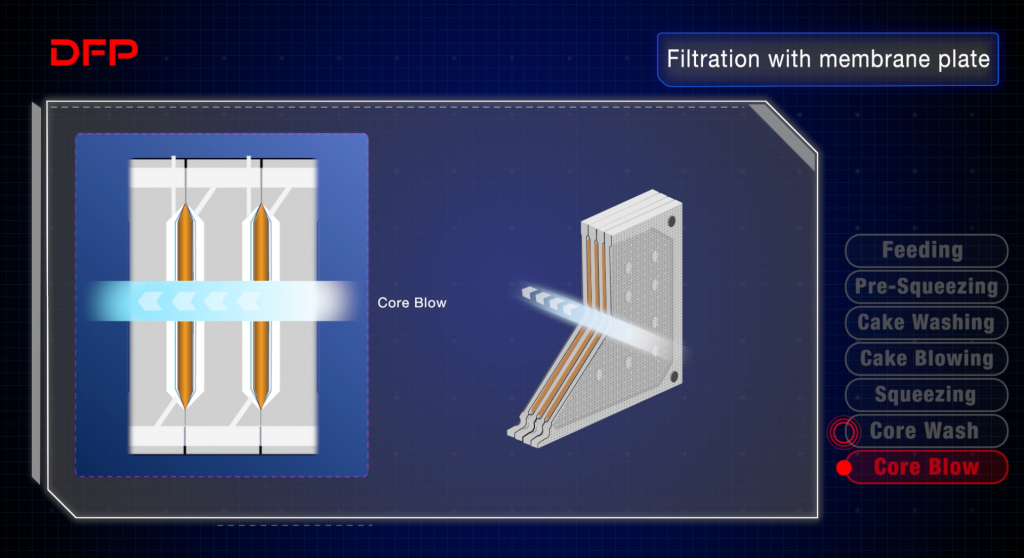 7. Cake Discharge: After the pressure release, the filter press plate pack is opened and the dry filter cake is discharged below or to the filter cake transport conveyor. ​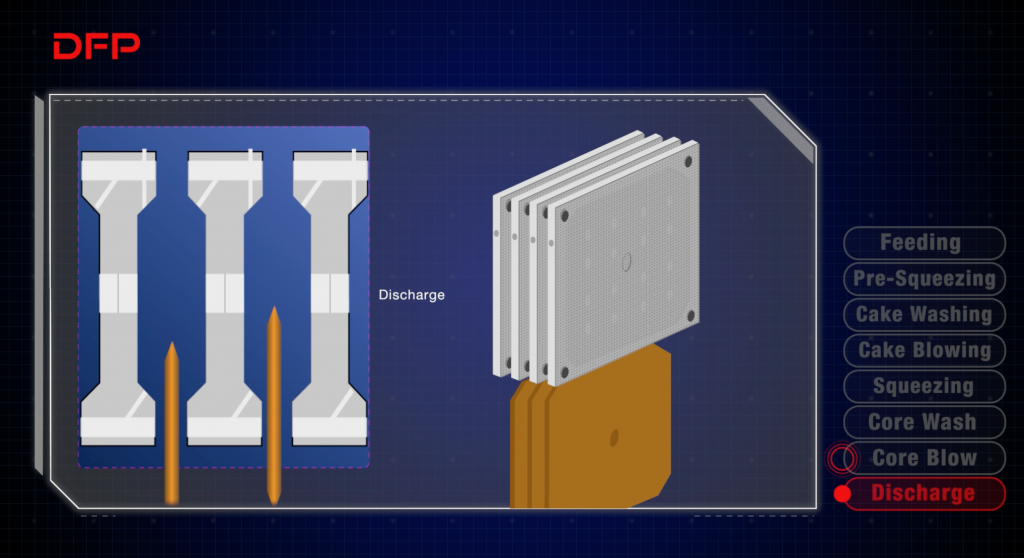 Know more on our Filter Press applications